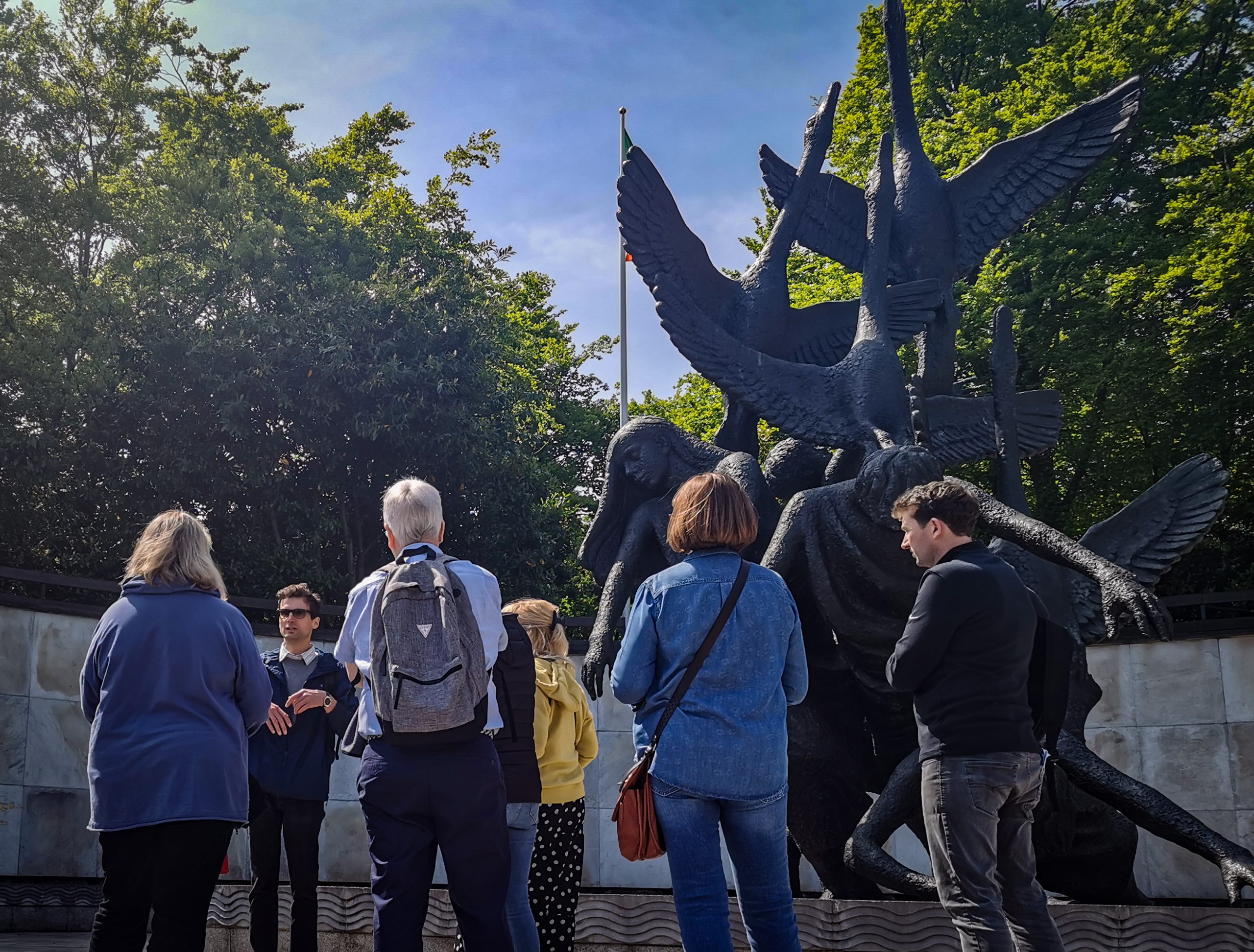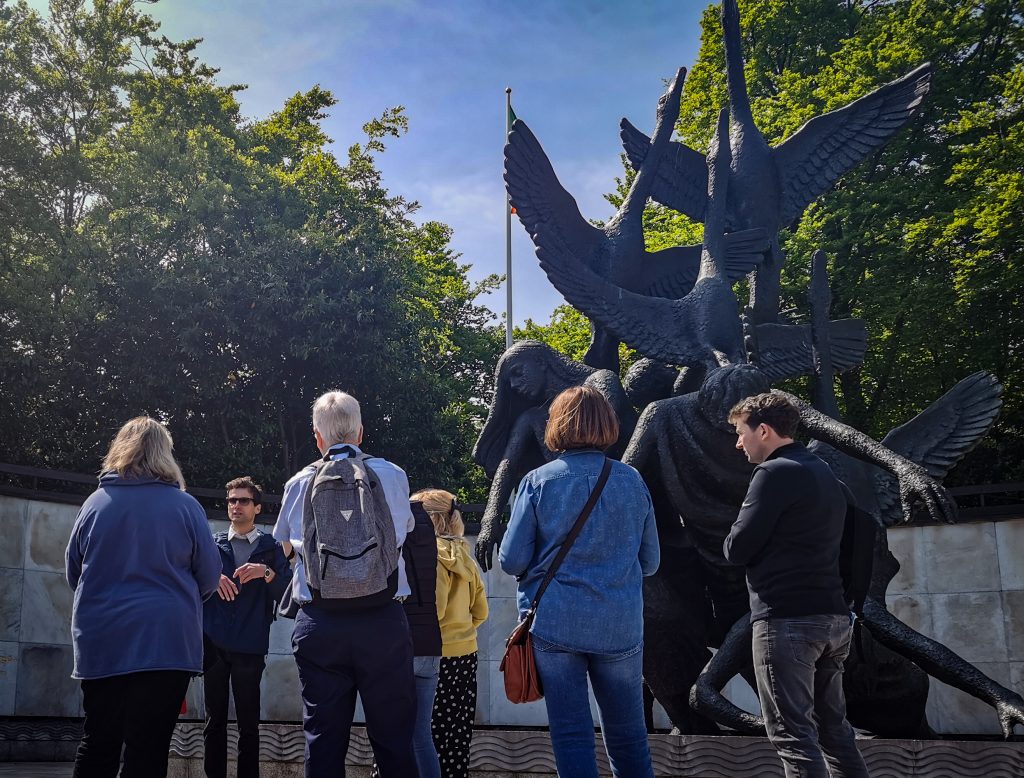 Tour guide students from Portobello Institute doing assessments during training for the National Tour Guide program
On Being A Tour Guide
The essence of all tour guiding is a mixture of tour mananagement, tour guiding skills and then knowledge. To be effective as a private tour guide these must all come into play at the same time.
Tour management requires preparation for all eventualities regarding the guest experience from airlines, airports and hotels in advance. Itinerary planning and activities are all discussed with each client. Dining preferences and restaurant planning is all part of pre-tour preparation. All of these services we support our clients with but they book them themselves.  This is a key aspect of how we work. The client is dealing directly with providers. The tour is custom built via a concierge service that we provide as a service to all clients.
Tour guiding skills are people skills along with the management. Here a vast amount of experience is critical. Having started in 1999 in the private custom tour industry we have built up a range of experience across all aspects of tourism in Ireland. After working in other areas the decision to return to private tours was clearly the way we wanted to develop. The intimacy and personal service levels required is what we do best. DMC Tours Ireland has been working full time in this sector now for over 10 years.
These skills are aligned with a deep knowledge of Ireland garnered over years of guiding. Having selected and trained guides for many years in one of Irelands leading tour companies we continue to train tour guides. Many hours are spent reseachcing and preparing to teach in the National Tour Guiding Program with Portobello Institute in Dublin. It begings with history but that is only then the framework upon everything else rests.
Food, art, music, fashion and many more aspects of Ireland righ heritage are studied. All of this lays the groundwork for the capability to deliver deeply enriching narratives, itineraries and guest experiences. Story-telling training, voice workshops, breathing and posture training are all part of the gambit of continuous professional delevopment training we undertake. Be sure to ask about the whiskey tasting courses!!
As a small owner run business we work with a small cohort of clienst who have built up trust with us over the years. If you are searching for a unique enriching journey through Ireland's people, places, culture and heritage reach out and enquire. We would love to meet you and make friends.
To continue to learn and to assist you become better informed – follow us on social media and sign up to the mailing list.